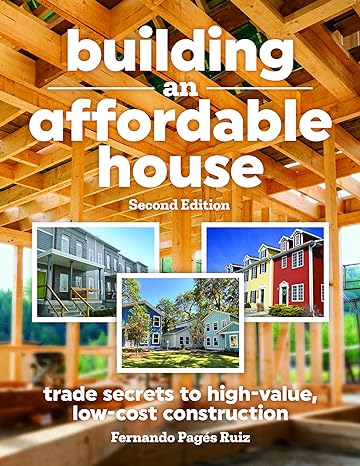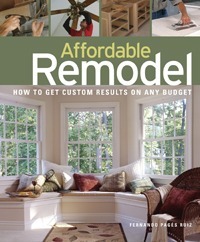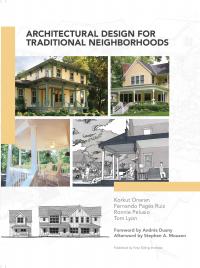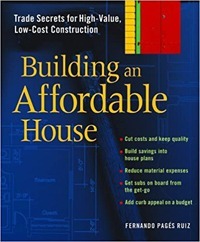 THE KEYS TO AFFORDABLE HABITAT
Building an Affordable House, Second Edition, is now available to PRE-ORDER!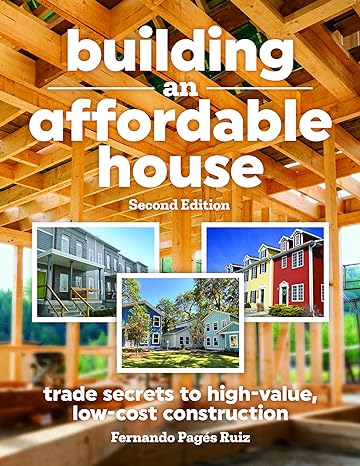 From a landmark article two decades ago to a bestselling book, my passion for affordable construction has evolved into a comprehensive guide, 'Building an Affordable House.' The overwhelming response to the initial article led to the first edition's success, prompting a second edition. This upcoming release delves deep into cost-effective building in today's economic landscape, offering fresh insights and practical advice. 
Building an Affordable House, 2nd edition provides an updated sensibility to the building decisions every homeowner must make in today's challenging construction environment, whether they are building a brand-new house or renovating one they love. 
This update (long overdue after 17 years) includes 
all new code information 

techniques that honor sustainable building practices

cost-saving methods that are safe and effective 
This book reveals the secrets of building better for less and developing your own cost-cutting approach that balances marketability, quality, and price.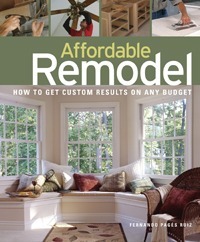 Fernando Pagés Ruiz shares his hard-won secrets, revealing the full range of money-saving options available to homeowners today. The author developed many of the techniques described in Affordable Remodeling working on his own properties over a storied 30-year career. Other techniques he learned by interviewing top remodeling contractors around the country. With the power of insider knowledge, readers too can achieve the home of their dreams without budget-busting expenses. Ruiz simplifies the frustrating complexities of remodeling and points out the sometimes obvious, often hidden, but always effective ways to cut costs.
Look at what they are saying! 
Remodel book: This very practical book by Fernando Pages Ruiz shows all kinds of upgrades, from using a little paint to brighten an entrance way to converting a two-car garage into living space. There are lessons in everything: different kinds of stucco, ways to build a skylight, insulation, cabinet overhauls, crown molding and much more. "--Newsday" (New York)

Fernando Pages Ruiz believes high style shouldn't be limited to those with high incomes. His book "Affordable Remodel "helps homeowners add upgrades without breaking their budgets. Ruiz, a builder and remodeler for more than 30 years, targets his book toward do-it-yourselfers with more desire than dollars. He offers guidance on such topics as budgeting, space planning, construction basics and making affordable choices, and he provides ideas for high-end-looking improvements that can be made on the cheap well, relatively so. --Mary Beth Breckenridge, "The Beacon Journal" (Akron)
Affordable house book:

"An insider's view of the construction biz with a ton of anecdotes that will make you smarter and save money." -- Log Home Living

"One of the most comprehensive and thorough guides of its kind." -- ToolBase News
Architecture For Neighborhoods Book

"This book is an addition to the New Urbanist literature because it introduces simple and economical design principles such as: don't clutter the individual facade with articulation and ornamentation; rather pay attention to the whole block face as a unified design. It discusses what to require by code, and perhaps more importantly, what not to code: costly materials will not overcome dismal suburban site plans. Instead, a proper designer will guide developers to invest in what will create the most value." -- Andres Duany
Welcome To
Building Affordable
The classic and comprehensive guide to high-quality, but low-cost construction.  Building an Affordable House describes an economical approach for building a new home, and includes floor plan tips, material sparing techniques, and project management tools. Used as a text at the Peter Kiewit Institute school for Architectural Engineering and at Habitat for Humanity, this is a serious work that will help you realize serious savings.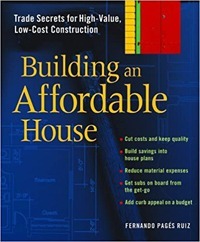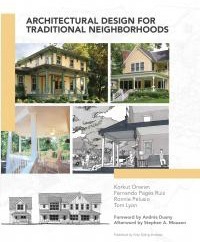 With a forward by Andrés Duany and an afterword by Steven Mouzon, the Architecture of Traditional Neighborhoods streamlines and simplifies the principles of traditional neighborhood development with practical examples and suggestions. To make traditional architecture  affordable, the book includes a chapter on using modern materials for the traditional exteriors coveted by homebuyers.
DON'T MISS MY ARCHITECTURAL SPECIFICATION GUIDE FOR VINYL SIDING By putting the power of good design details and recommended installation practices within your aesthetic control, you can take advantage of the cost benefits of Architectural Polymers without compromising your architectural intent. This book offers you downloadable CAD and SketchUp models to use as well as specification templates and even a neighborhood design code in editable formats.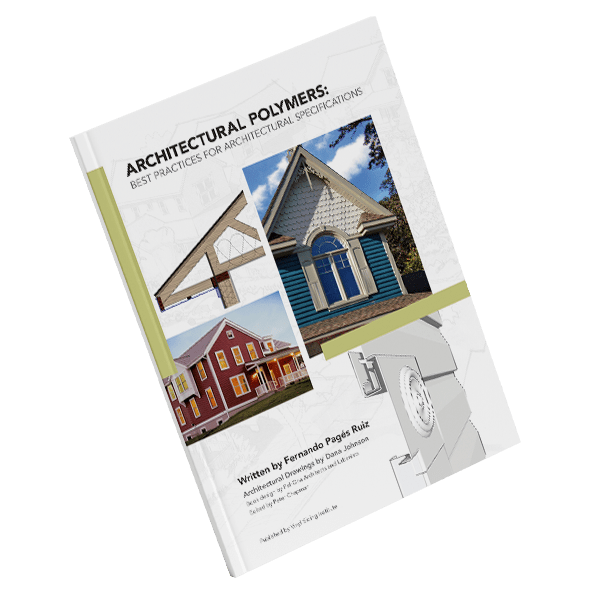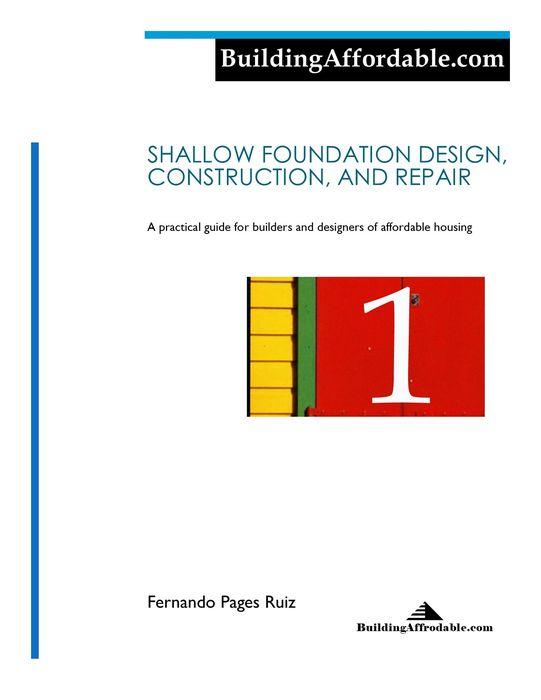 SAVE MONEY USING SHALLOW FROST PROTECTED FOUNDATIONS AND OTHER ADVANCED METHODS
A step-by-step guide to shallow foundation design, construction, and repair by someone who has built many.
At this site, you will not find hundreds of plans. You will find a few of plans that we have built hundreds of times. We have refined the details, included notes useful to construction and a project manual with material and shopping lists. We can answer questions and advise you on your project. Each plan reflects the process and approach described in "Building an Affordable House." We do not design plans for sale, we design them for construction.
Our Floor Plans…
The 1,600 square foot AG1 and BG1 plans with three or four bedrooms and two baths represent our bestselling models. We build these for about $95.00 a square foot in the Midwest. The plans provide an efficient, cost-effective design with excellent curb appeal.